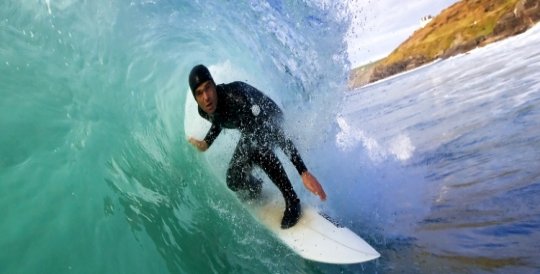 WAVEFINDER is a leading publisher of action sports travel guides and technique manuals, specialising in surf, snow and bike sports. When we started back in 2001 our focus was on producing the ultimate surf guides, providing convenient pocket sized books with easy to use concise information to help surfers find the best waves. The guides were so successful that we decided to do the same for skiers and snowboarders and so in 2005 we published our first ski guide. We now publish several titles under the Wavefinder and Snowfinder names covering over 2,700 surf spots on 4 continents and 80 ski resorts throughout Europe & North America.
Along with our series of travel guide books, we also publish how-to books as part of our "Manual" series. These publications feature insights, tips & tricks straight from the top professionals in each sport, combined with exhilarating photography.
Wavefinder Surf Guides
Pocket sized surf guides that detail wave type, optimal swell direction, optimal wind direction and best tide height for every surf spot. All the information any surfer will need to find the best waves.
UK & Ireland - 300+ surf spots
Australia - 900+ surf spots
Indonesia - 200+ surf spots
USA - 1,000+ surf spots
Mexico - 200+ surf spots
Central America - 170+ surf spots
Snowfinder Ski Guides
Pocket sized ski guides containing piste maps along with handy summary descriptions to all of the runs in resort. Indispensible information to maximise your fun on the slopes.
France - 35 resorts and 10 major ski areas
Austria - 19 resorts
USA - 30 resorts in 9 states across the country
The Manuals
Written by experts in their field, with input from top professional athletes and photographers, these technique manuals are designed to inspire and help you to achieve a higher level.
Surfing The Manual: Advanced
Mountain Biking The Manual
As well as publishing our own books we also work with brands on joint marketing and content licensing deals, along with offering various advertising options in our books.